Find the step-by-step, picture-by-picture master cleanse instructions below.
These instructions are for 1 single serving (10 oz) of the master cleanse lemonade concoction. The recipe is really simple, and with the pictures below you should easily be able to make your own master cleanse lemonade. Don't forget that aside from the lemonade you can drink as much water as you fancy.
Here is what you need (1 serving):
10 oz water
2 tbsp. of lemon juice
2 tbsp. of maple syrup
1 tsp. of cayenne pepper (powder)
N.B. The water should be fresh, preferable filtered or pure spring water (don't use tap water). The lemonade juice should be freshly squeezed. Preferably you should use organic and grade B maple syrup. Don't forget the cayenne pepper, it's a vital part of the recipe and a must if you want to reap all the benefits of the master cleanse.
Get a detailed list of master cleanse ingredients (and pictures) here >>
First, here is everything you need in one picture: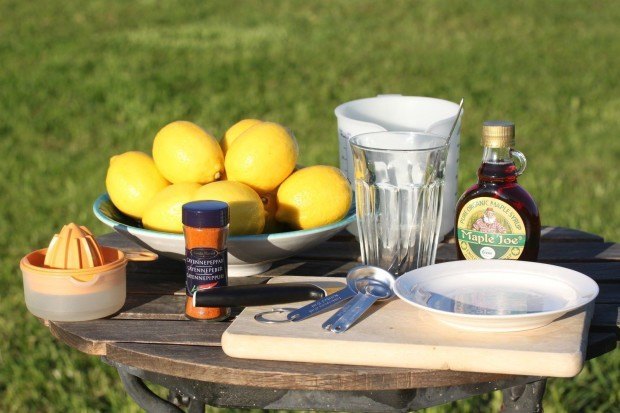 Step #1 – Water
You need 10 oz of pure spring water, filtered water, light mineral water or alkaline water (do NOT use tap water – it can be contaminated). Pour the water into a large glass.
Step #2 – Lemon Juice
You need 2 tablespoons of lemon juice. Only use freshly squeezed lemon juice (preferably organic). 2 tablespoons of juice is about 1/2 of a lemon). Take one lemon, cut it in two pieces, and use a lemon squeezer to extract the juice. Pour the juice into the glass. Stir.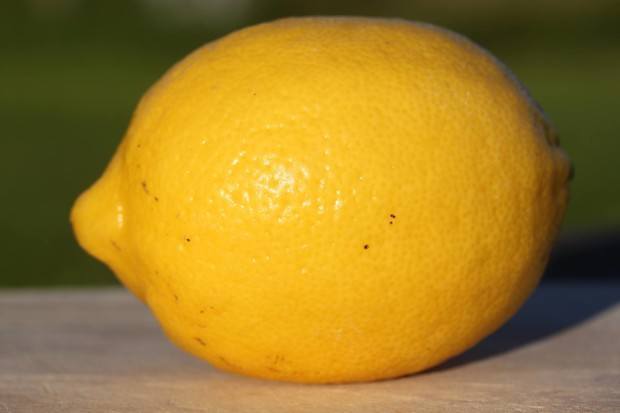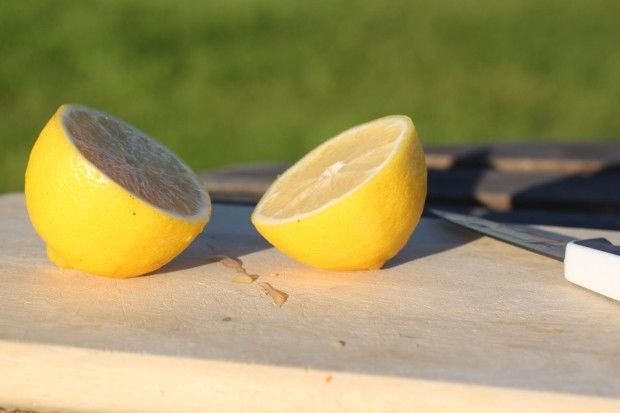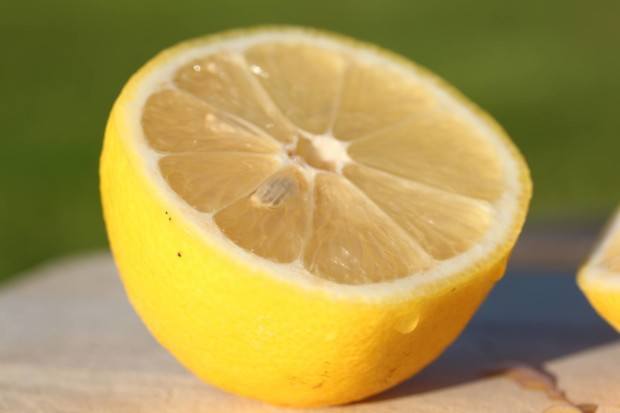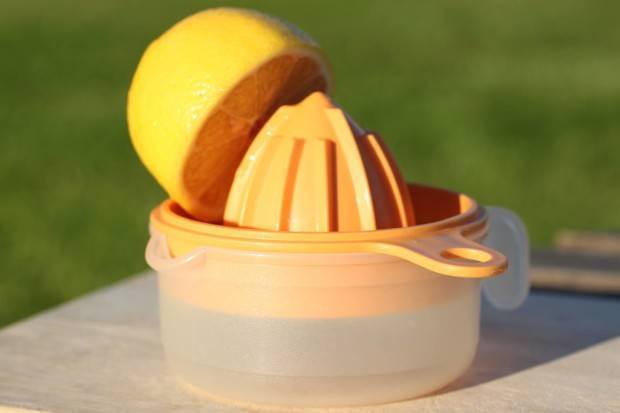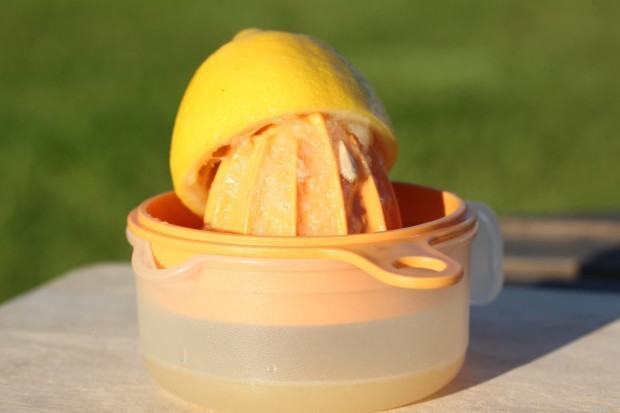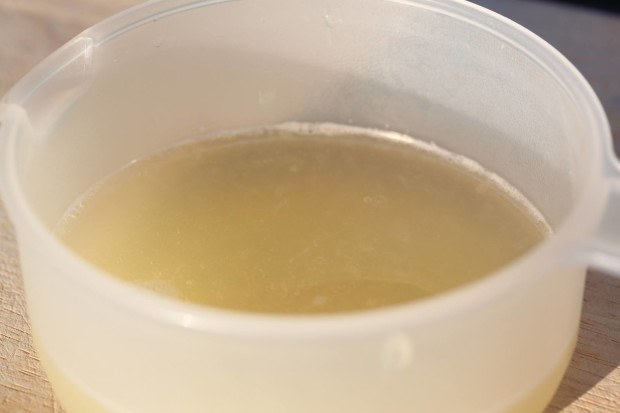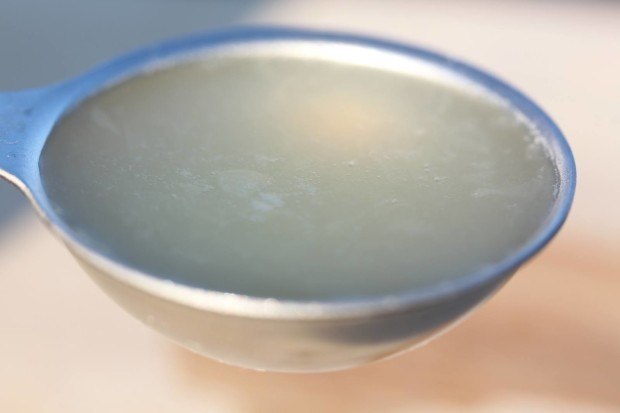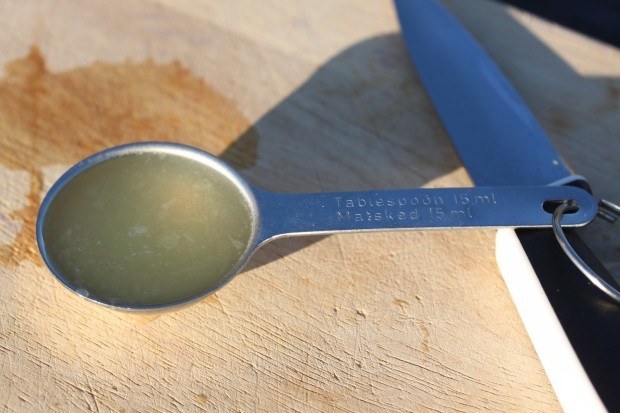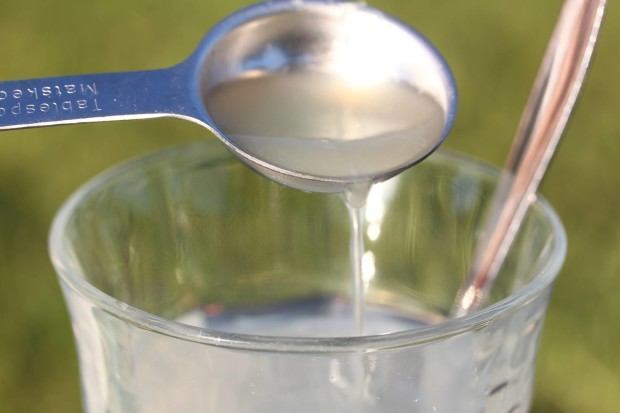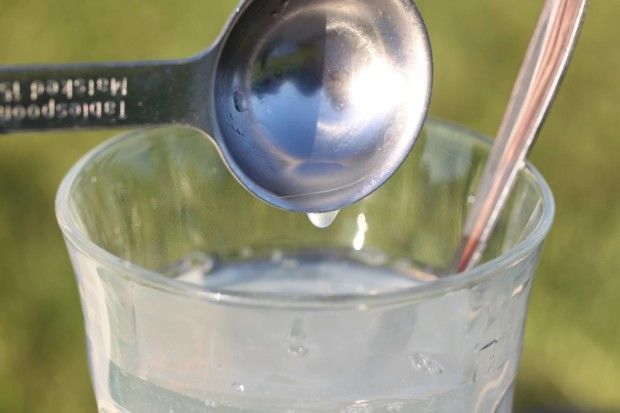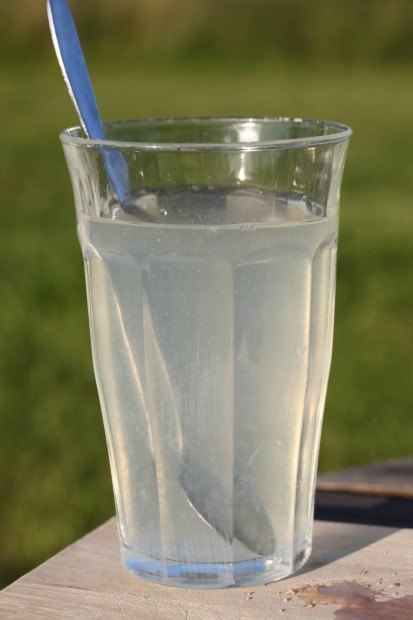 Step #3 – Maple Syrup
You need 2 tablespoons of maple syrup. Use grade B and organic maple syrup (10. Is maple syrup organic?) . Pour the two tablespoons of your maple syrup into your glass. Stir.
Step #4 – Cayenne Pepper
You need about 1/10 of a TEASPOON of cayenne pepper. Pour the cayenne pepper into your glass. Stir.
Step #5 – Enjoy
Finally, drink and enjoy your newly made fresh lemonade concoction! For maximum benefits, drink your newly made lemonade right away.
It should be consumed fresh.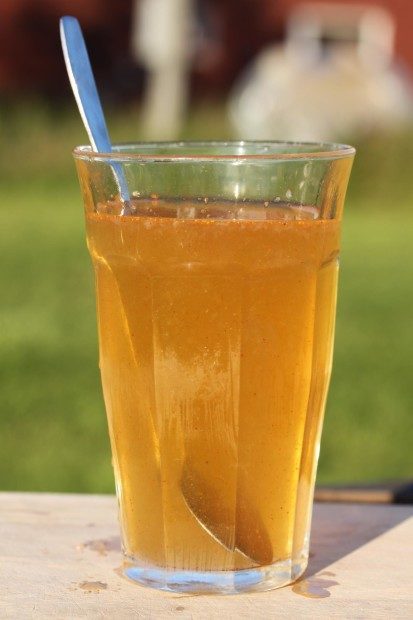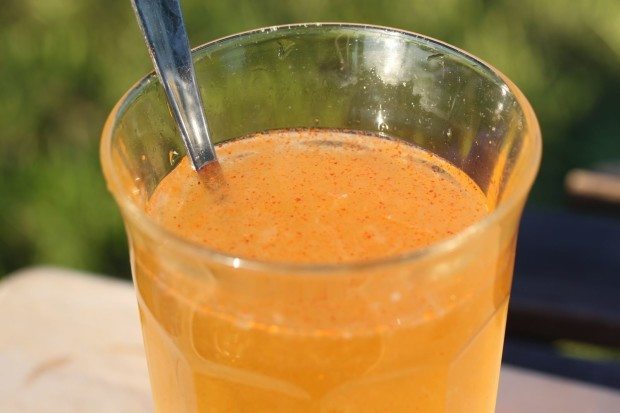 If you follow these master cleanse instructions you should be able to make a serving of the lemonade concoction in about 3 minutes, and even quicker when you have done it a few times, and don't forget to check out the FAQ!